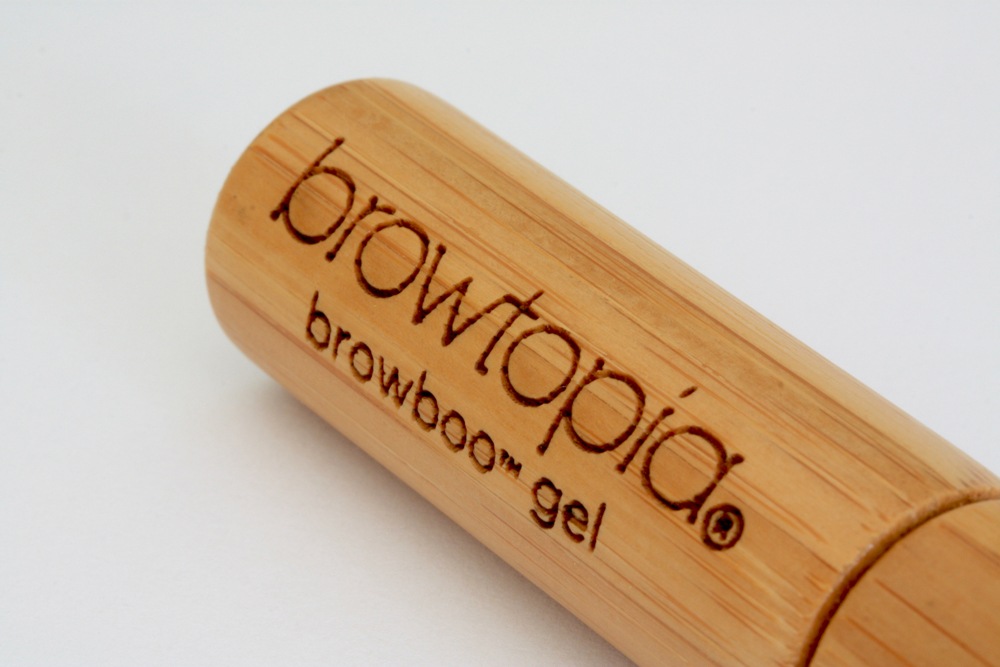 Browtopia™ is a small cosmetics company based in Fort Meyers, Florida. They spent over 2 years formulating their unique, organic and natural formula for brow gel, called Browboo™ Gel. The company wanted to reinforce the idea of the product being uniquely natural and nourishing, as compared to similar products which are sometimes harsh on the skin or hair.
We were tasked with brand identity, sourcing and design of packaging, with an emphasis on sustainability. Cosmetics packaging design provided unique challenges, such as low minimums, which required the sourcing of stock packaging for the tube.
The gel's formula includes extracts of bamboo, as well as other premium ingredients, so this inspired some of the material choices. After several months research, we found a suitable sanitary container for the product in the form of a bamboo tube. Although it includes plastic for sanitary reasons, we avoided over-packaging it in a box or printing the tube; opting instead for a recycled paper hang tag. The tube was also laser-engraved rather than printed. The hang tag is made from recycled paper which we sourced from a US supplier.
We also provided copyediting and a custom Vanity Barcode™.
The product is set to launch in better retail stores nationwide.