Miller was approached by Simple Squares to revitalize their natural and organic raw snack bars. Their concern was that product attributes and benefits were not being clearly expressed on their packaging. We were tasked with creating a new brand mark and evaluating all written content on the package to discover how we could make it really clear that the product was: simple, natural, organic, 'unfired' (raw) and nutritious.
The first step was creating a stronger, more noticeable wordmark for the logo. We then created a clear, descriptive tagline 'organic snack bars' to help consumers clearly understand what the product actually is. Custom illustrations were created to describe the flavor profile in a visual way, along with copywriting and other useful details like factoids about the ingredients used, to create an engaging and thoughtful product.
The results speak for themselves as the product rolls out in stores across the country.
"Since the rebrand of Simple Squares just three months ago, we have noticed an increase in velocity as the new packaging sells itself. Our goal was to keep the rustic, back-to-basics feel of our former design but freshen it up with a more contemporary look and legible logo. The illustrations are true to life and very much capture the essence for which we were striving. We were very pleased with the end result and are excited to see how the new look continues to reflect our brand."
-Simple Squares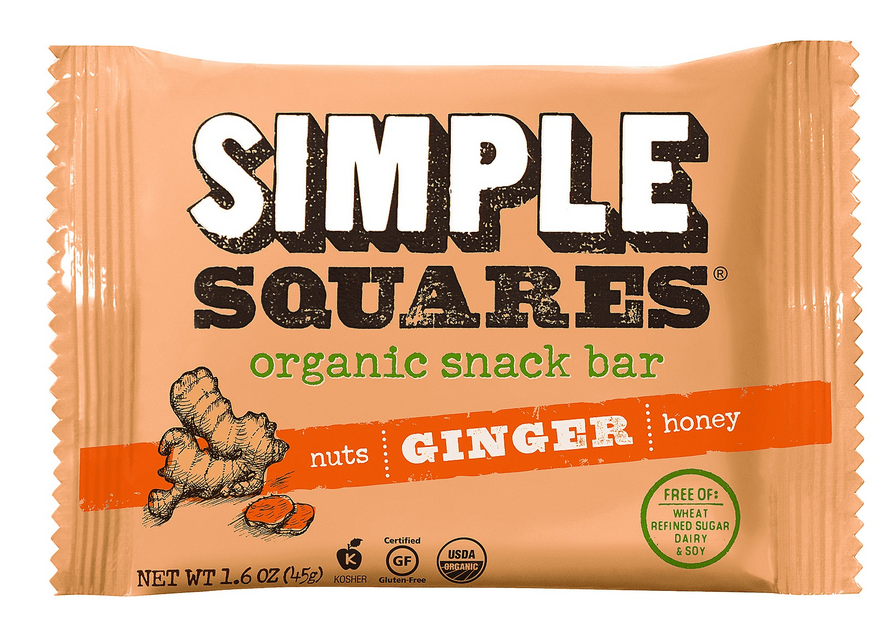 simplesquares.com