Cherry Republic of Glen Arbor, Michigan, is in the heart of cherry country. The company was established more than 2 decades ago in 1989, and currently has multiple retail locations in the US, a new location in Taiwan, and a thriving national catalog business. The company primarily sells food products, with a focus on the fabled cherries of Northern Michigan. Their quirky and endearing brand voice made them a favorite among Michigan locals and well beyond the Great Lakes region.
The company turned to Miller to help them sharpen the brand identity and reinforce the brand's heritage outside of its regional home base. Great care was taken with the rebrand so that it would not alienate their fiercely loyal customer base.
We updated Cherry Republic's brand identity to more prominently feature their iconic "black bear" mascot within the logo shield, as well as an updated wordmark. Working with the client, an artist was commissioned to render the bear especially for this purpose.
We were also tasked with evaluating and updating packaging assets for their primary product lines so they would be more consistent and reflective of their brand's heritage. The current packaging retains some of the best details they had in the past—such as the colorful hand-painted illustrations—while reinforcing what the brand stands for.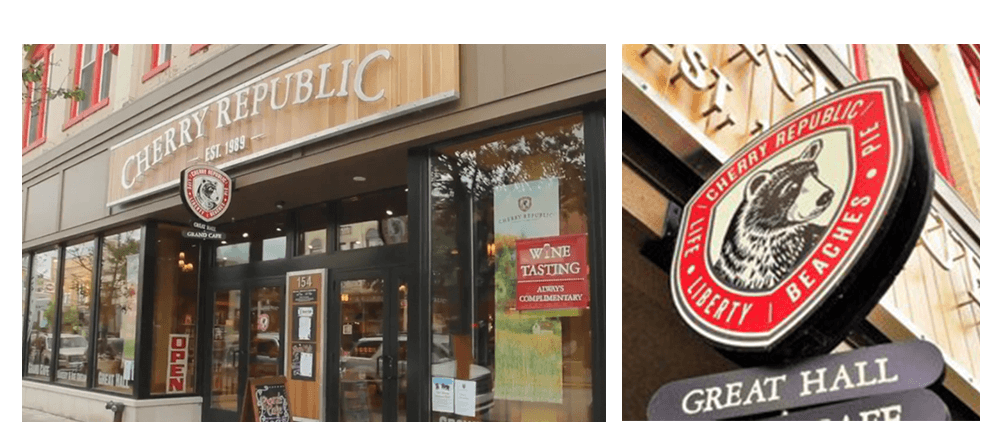 cherryrepublic.com