GoOats Oatmeal in a Ball is an innovative food product that takes the breakfast favorite, oatmeal, and makes it grab-and-go friendly. These ball-shaped oatmeal bites have a fruity filling and comes in 4 flavors.
Miller worked with GoOats to upgrade their packaging to stand-up bags with a bold fresh identity that brings flavor-forward colors and dynamic energy to the packaging. We worked with GoOats to create branding and packaging that is appealing to parents, kids and working folks who want something easy and tasty to eat, even when pressed for time in the morning.
We worked with GoOats to create their branding, packaging, brand positioning, copywriting, website and marketing materials. The comprehensive approach yielded a consistent and clear brand message that resonates with consumers, retail store buyers and investors. This approach helped fuel GoOats' rapid growth as a startup food brand in just 3 years.
The product's success continued to grow since inception in 2017, with a strategic upgrade to the front of packaging a couple years later, to emphasize the product's uniqueness more clearly and readily. More recently, we designed packaging for an innovative mini boxed version of GoOats oatmeal balls, which can be heated right in the box in just a few minutes and are perfect for foodservice, airlines and vending.
In October of 2020, GoOats pitched ABC's Shark Tank™ for $150,000 in exchange for 10%, and landed a deal with Barbara Corcoran for a negotiated 20% stake. GoOats confirmed that its branding and packaging design was a key part of the brand's initial success, and subsequent successful Shark Tank pitch.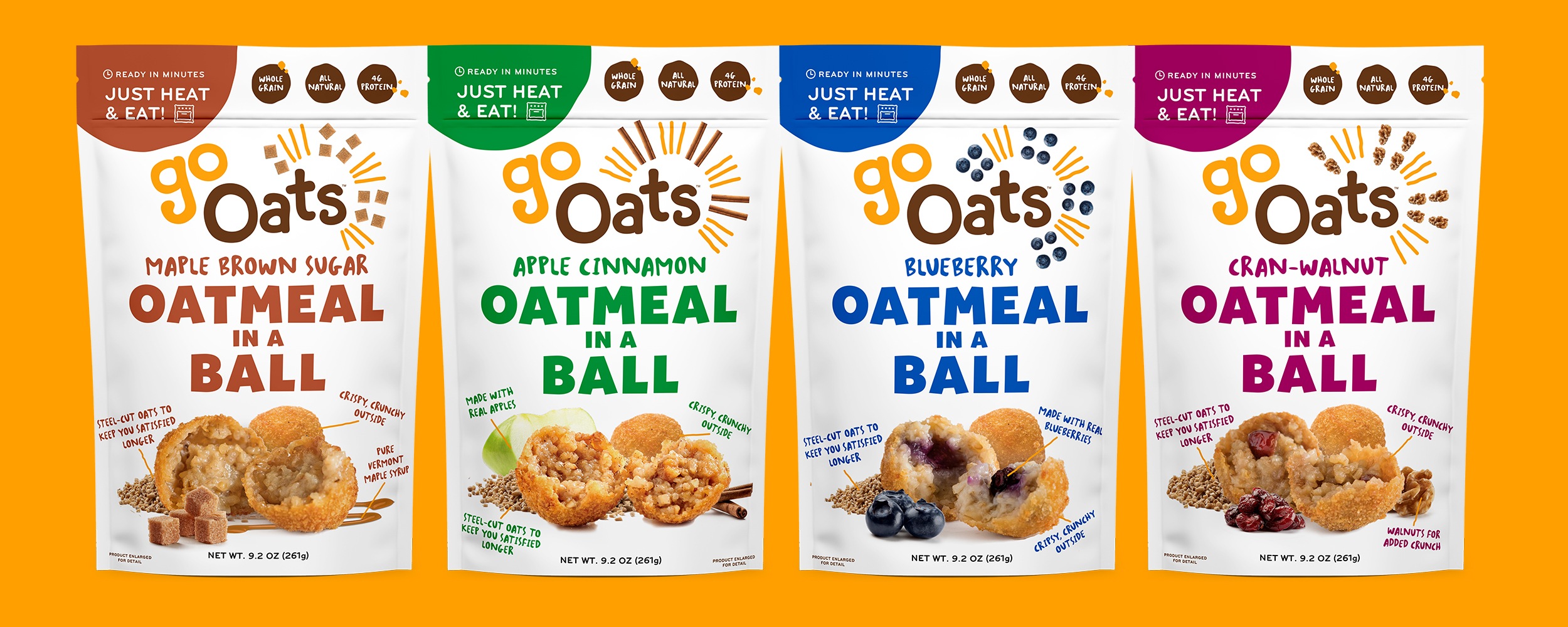 www.gooats.life