Miller™ created a complete brand identity and packaging system for Saverne® brand sauerkraut. This artisanal, raw kraut is made by GLK Foods, located in Wisconsin. GLK Foods (formerly Great Lake Kraut), is among the world's largest growers and producers of cured cabbage products – namely, sauerkraut.
We were tasked with creating branding and packaging designs with a nod towards history, featuring a cameo of the founder in the cabbage fields. A bright, fresh visual identity captures the idea of the bright, unique a fresh flavors of raw, fermented kraut.
Miller™ provided flavor naming, copywriting, packaging design and technical insights and color selections in conjunction with the film printer and client. The result is a vivid, eye-catching range of packaging that has already begun to capture the attention of national retailers and their customers.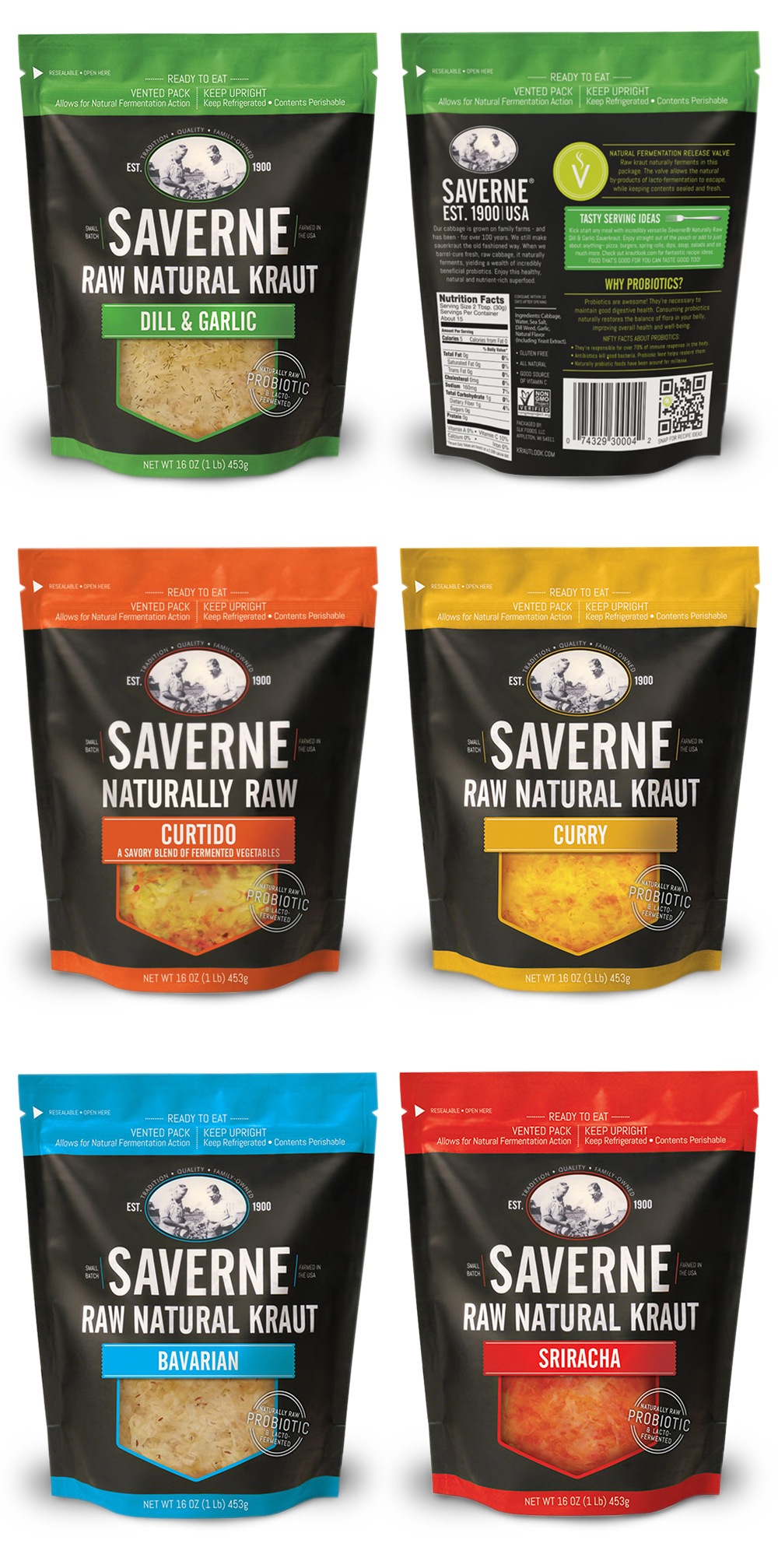 saverneproducts.com