Treeline® makes a unique cheese from cashews. It's 100% vegan and free of animal ingredients. The line includes a variety of flavored soft and hard cheeses. We were tasked with creating a brand identity and cheese packaging for both soft, spreadable cheese and firm sliceable cheese.
The packaging required some structural attributes to keep the cheese fresh, while enhancing the cheese's perceived value on store shelves. Because the cheese is expensive to make and are packaged in relatively small containers, is was important for them to stand out.
The end result is a product that is both appealing inside and out. Treeline Treenut Cheese is sold in stores nationwide.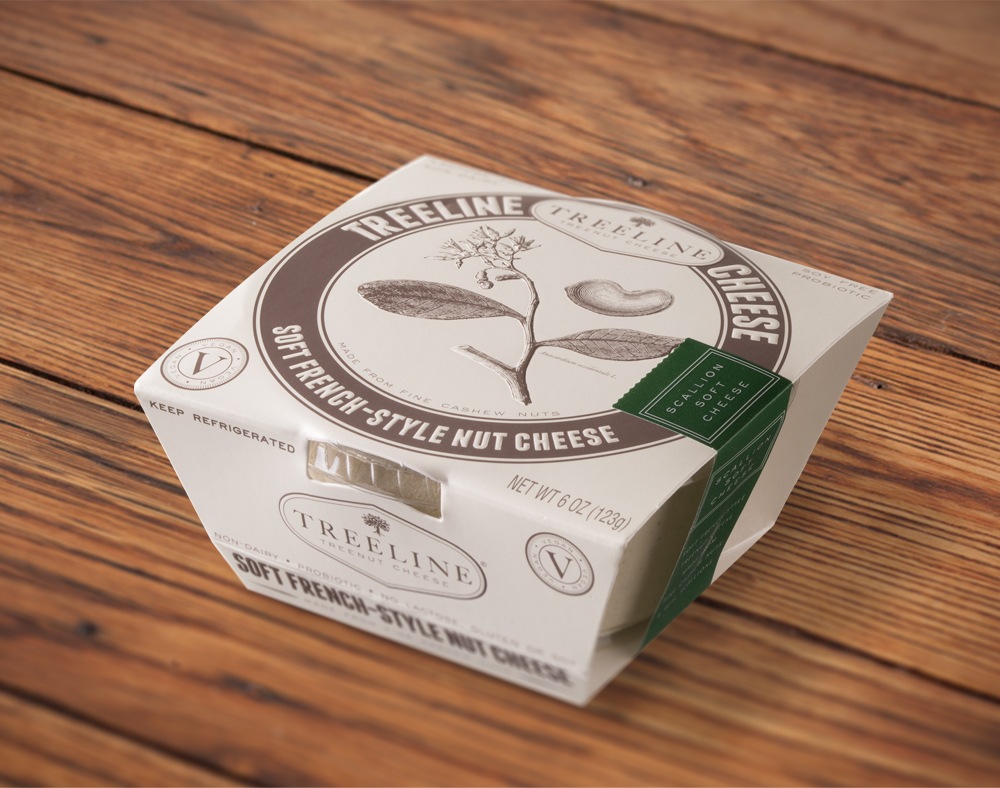 treelinecheese.com