Olli Salumeria makes dry-cured salumi in Virginia based on old-world 160-year-old recipes, using state-of-the-art production methods to replicate authentically Italian salumi here in the US. Since the brand launch just over a year ago, they've outpaced competitors in over 1000 stores their products are sold in (including Whole Foods, Wegmans and Krogers).
We worked on Olli's brand identity and packaging from the ground up. We provided:  naming, brand identity/logo, website, salumi packaging design, stationery, trade show signage, point-of-sale display, shipping case, marketing collateral and sales presentations.
In the short space of under 1 year, Olli products are sold in over 1000 locations, nationwide, including Williams-Sonoma, Whole Foods, Wegmans and more. They have also received widespread press coverage in Bon Apetit, The New York Times, Wall Street Journal and others. They have also been named Whole Foods New Vendor of the Year – a special distinction, very rare for such a new company.
RESULTS:
"After two agencies failed to meet our expectations, we called upon Miller Creative to create a brand name and identity for our salumi start-up. It was immediately clear that Yael and Reuben at Miller Creative just "get it".  They swiftly found a way to convey the values of our salumi: a hybrid of old and new, old-school Italian salumiere and modern American food culture of sustainably-farmed, "real" food. The beautifully rendered O's by artist Roger Xavier, combined with contemporary typography and vibrant, nontraditional colors came together to encapsulate what Olli Salumeria is all about."
– Chip Vosmik, Co-Founder, Olli Salumeria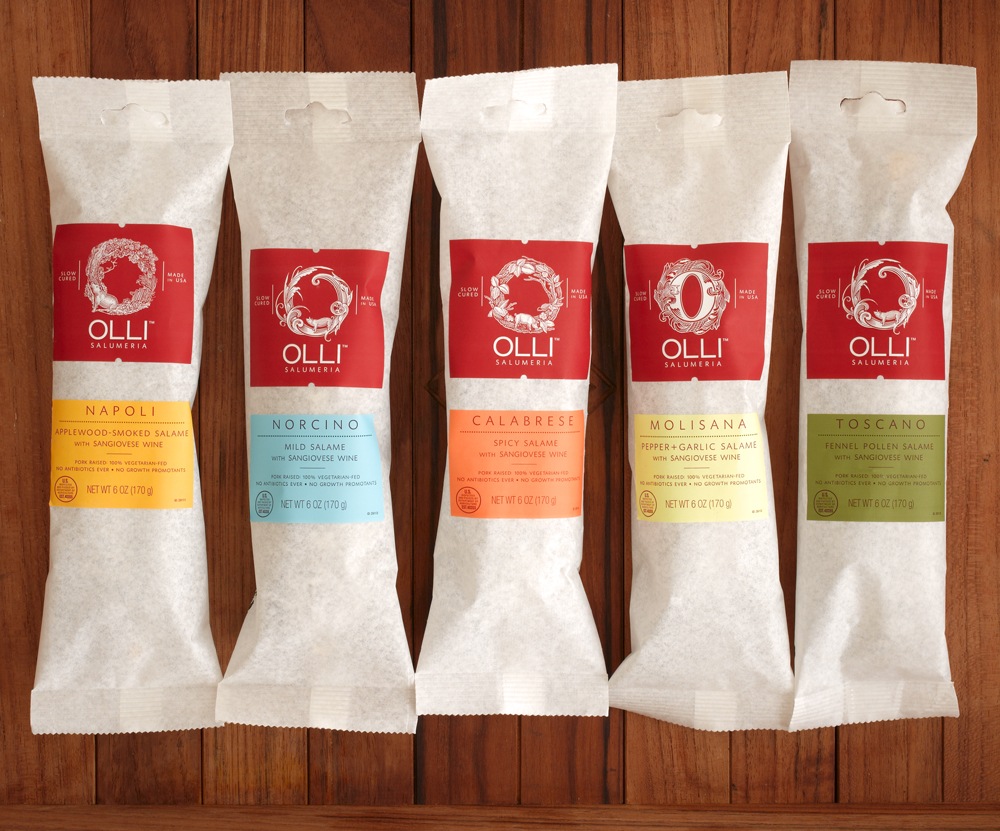 ollisalumeria.com